EasyBox Mtk version 1.04.01 released
2020-09-03 06:50:00
'Format FAT'(Remove security code) feature added for all Nokia feature Phones.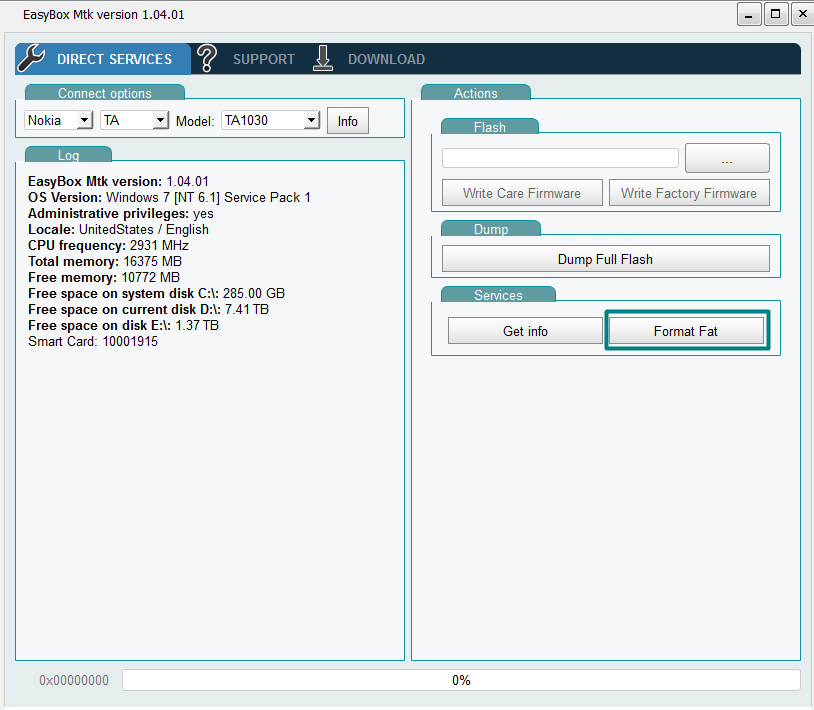 Sometimes user needs to format some user setting to default values. For example - remove security code. To do this with Nokia feature phone you can use 'Format Fat'. Just do the following.
Select model
Click on 'Format FAT' button
Follow the instructions
Be careful. This operation erases all user data!
'Flash Care Firmware', 'Flash Care Firmware From Fump' and fast 'DumpFull' features added for Nokia 5310(TA1212, TA1230).